Madame Fulcrum
Madame Fulcrum is known worldwide as a leading dental astrological expert with an unprecedented accuracy rate of 99.7%.
What does your hygiene future have in store?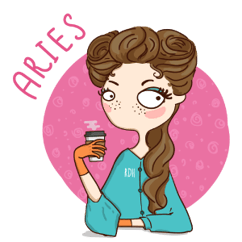 Aries
March 21 – April 19
Many factors are working to transform you in your career as 2019 comes to a close. 2020 is sure to be your year, Aries Hygienist! Don't let anyone tell you otherwise. Not even THAT patient. You know who I'm talking about.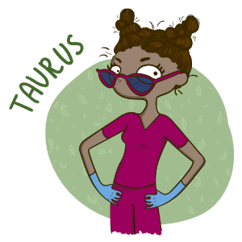 Taurus
April 20 – May 20
This is a month for good news, Taurus Hygienist, particularly in your career or work life. Make sure you celebrate the small things – a supply closet that gets (and stays) organized; a pair of infinitely comfortable shoes; or an energetic kid who manages to sit perfectly still. The universe has many gifts for you this time of year!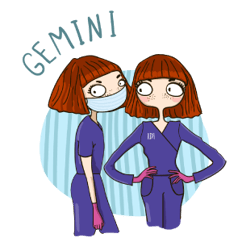 Gemini
May 21 – June 20
A busy and stressful schedule might have your nerves a little on edge this month, Gemini Hygienist. Another contributing factor here – which also happens to be your only recourse – is coffee. See you in the break room!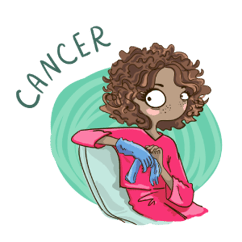 Cancer
June 21 – July 22
It's possible that events this month will turn your life in a different direction, Cancer Hygienist. You could work on publishing a book about how the shape of your mouth is remarkably accurate in determining your career aptitude. Or you could get a new job that's literally in the opposite direction. It could go either way.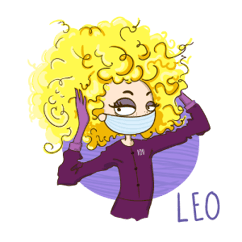 Leo
July 23 – August 22
How nice it is to relax after all of the craziness of the last few months, Leo Hygienist. You might be feeling understandably tired and need this time to recharge your batteries. Look for ways you can be saving your precious energy. For example, if you're always running around like your op is on fire, try slowing your pace to a walk instead.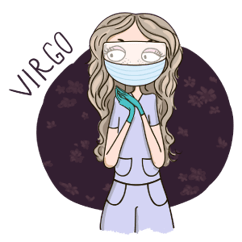 Virgo
August 23 – September 22
A visitor could put you in touch with people who could make a real difference in your life, Virgo Hygienist. This visitor could easily be one of your patients, and the people you're put in touch with could be scouts looking to cast a toothpaste commercial that pays residuals. Residuals! Who knows, though, I'm not a psychic or anything.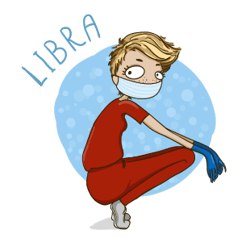 Libra
September 23 – October 22
Libra Hygienist, you like to see people collaborate and support each other at work, and your team-first approach doesn't go unnoticed. You even convinced your coworkers to build a human pyramid once for no reason at all, and that's impressive.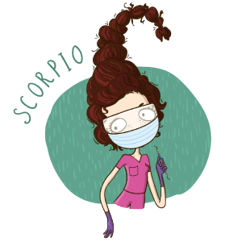 Scorpio
October 23 – November 21
There's been a real social whirl in your life lately, Scorpio Hygienist. You may be feeling a bit overwhelmed with all the people and parties, with more still to come. Take a break in the best way modern technology affords: by Googling a bunch of recipes you have no intention of actually making.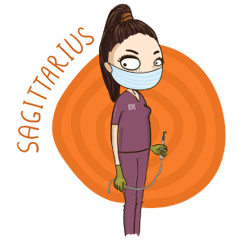 Sagittarius
November 22 – December 21
You may be surprised and delighted at how much you accomplish this month, Sagittarius Hygienist. You'll likely find it easy to express yourself and influence others. Success is flying all around you (and it's definitely mixed with splatter, but still!).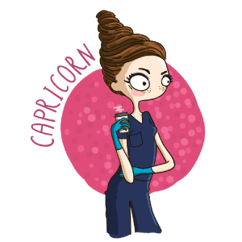 Capricorn
December 22 – January 19
This is a time for planning and organizing, Capricorn Hygienist. You may want to set some very specific goals and write them down to hold yourself accountable. Also be sure to schedule in some leisure time for yourself. Like, real leisure time. There's something weirdly satisfying about cleaning evacuation lines, but that does NOT count as leisure time.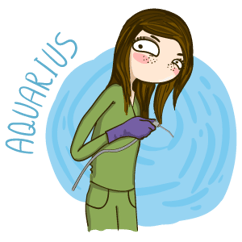 Aquarius
January 20 – February 18
Don't be surprised if a number of invitations to social events come your way this month, Aquarius Hygienist. You may receive invites from people you really don't know all that well, and that's no surprise because, well, you're awesome and everyone wants to hang out with you, even your patients!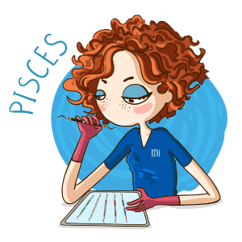 Pisces
February 19 – March 20
Your technical skills take a real leap forward this month, Pisces Hygienist. It seems all that training you've been taking is really paying off. Your new skills will greatly increase your efficiency and enhance your marketability. Translation: time to ask for that raise.