Madame Fulcrum
Madame Fulcrum is known worldwide as a leading dental astrological expert with an unprecedented accuracy rate of 99.7%.
THE ZODIAC FOR DENTAL HYGIENISTS
Welcome to the dazzling world of Madame Fulcrum. She'll interpret your dental hygiene stars and provide uncannily accurate celestial advice based on your sun sign. What does your hygiene future have in store?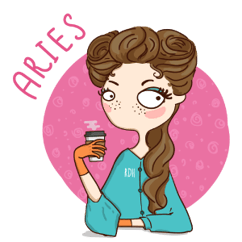 Aries
March 21 – April 19
It's time for some intellectual stimulation, Aries Hygienist. Where are your fellow dental geeks gathering these days? Find them and prioritize opportunities to connect in a meaningful way. These interactions will give you a much needed dose of passion and reignite your love of the profession.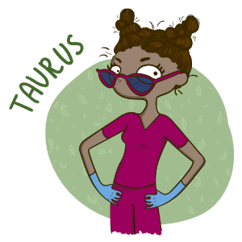 Taurus
April 20 – May 20
Don't give up yet, Taurus Hygienist. There's nothing you can't do if you set your mind to it. This includes getting that promotion, a new job offer, or opportunity for fame. Aim high in your ambitions, because victory is in sight. But don't go splurging on a trip to Vegas just yet. Madame Fulcrum does not see a jackpot in your future.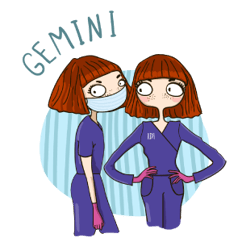 Gemini
May 21 – June 20
Three words: learn how to count. Did you catch that, Gemini Hygienist? Meticulous attention to detail may not be your thing, but it's what you need this month. Whether you're planning an epic party or rewriting the office recall scripts, the difference between GOOD and GREAT will be in the details. Don't try to change the subject, reread that first sentence until it sinks in.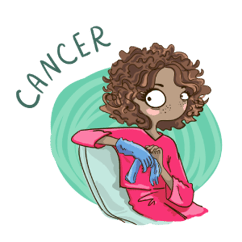 Cancer
June 21 – July 22
Those fashionable scrubs you've been collecting weren't designed to hide in your closet, Cancer Hygienist. Put them on and start filming the newest TikTok trend. A cosmic dose of confidence is heading your way and could catapult you to influencer status. Did someone just say #sponsored?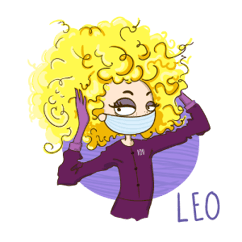 Leo
July 23 – August 22
You're fired up - and rightfully so, Leo Hygienist - but you can still deliver your message with dignity. Arm yourself with facts and your argument for why you deserve a raise will be bulletproof.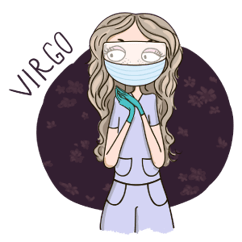 Virgo
August 23 – September 22
Don't volunteer to take on too much this month, Virgo Hygienist. You may have a cosmic pile of energy to burn, but you also have a black hole of responsibilities that require your full attention. Before you wear yourself out, think about what's motivating this "overachieving" urge.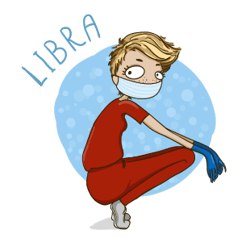 Libra
September 23 – October 22
Someone who you least expect to be interested...isn't. So get your mind out of the gutter, Libra Hygienist. Instead, focus on expanding your professional network. Consider volunteering, supporting humanitarian causes, or channeling your energy into educational opportunities. You'll feel fulfilled and may even find your soul mate in the process.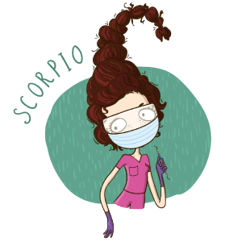 Scorpio
October 23 – November 21
You are sugar + spice with hot sauce thrown in for flavor, Scorpio Hygienist. Whether or not you know it, you ooze a magnetism that's hard for others to ignore. Use this to your advantage and all of your patients will be flossing in no time.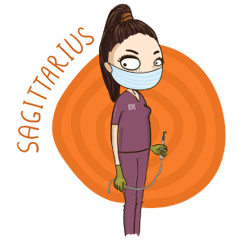 Sagittarius
November 22 – December 21
This month, you may find that a close friend or family member is getting on your nerves, Sagittarius Hygienist. Whatever you do, do NOT tell them this. If you do, wear running shoes because they're unlikely to take it well. With luck, they'll be too weak from binge watching Netflix to chase you very far. Save yourself the trouble and keep your mouth shut.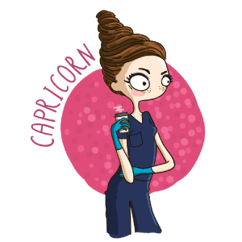 Capricorn
December 22 – January 19
Certain stubborn people may never admit that you're right, Capricorn Hygienist. But at least YOU will sleep well knowing that you've said your piece. Take a deep breath and don't let this battle get the best of you. We all know that you're not supposed to use both cutting edges on an H6-7. You've been right all along.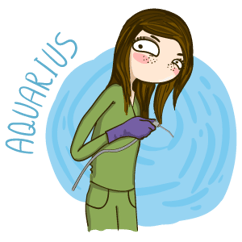 Aquarius
January 20 – February 18
Things may be a bit confusing this month, Aquarius Hygienist. Don't be surprised if your fortune cookie tells you that your lucky number is pi. The cookie's not wrong, you just need to figure out how an infinite number translates into a lottery ticket. Good luck with that!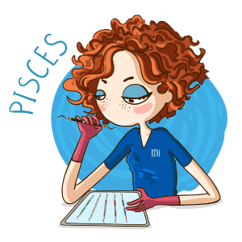 Pisces
February 19 – March 20
Stomp all you want, Pieces Hygienist, but you will not get your way this month. Cool the hysterics and try to stock up on patience. If karma sees your massive tantrum, you'll be in a cosmic time out while everyone else enjoys free samples and brand new saddle stools. How will you feel then? Trust Madame Fulcrum, you don't want the universe working against you.